WHAT IS GAME ON CANCER?

Game On Cancer is a fun and impactful community initiative designed to alleviate barriers and challenges faced by cancer patients throughout Michigan. Since 2015, Game On Cancer has raised more than $6,000,000, 100% of proceeds directly benefiting patients, research and supportive oncology programs.
What makes us different?
100% impact: 100% of funds raised directly benefit our mission and stay local
Funds raised through Game On Cancer help tackle the financial toxicity that families may experience after a cancer diagnosis by funding patient expenses such as: transportation, groceries, housing costs, prescriptions and medical supplies, co-pays, insurance and so much more
Learn more about this amazing campaign and how you can engage your friends, families, corporations, employees and more by watching this promotional video.
Need Assistance?
If you are a Henry Ford Cancer Institute patient looking for assistance, we are here for you. Contact your HFCI social worker to help you get started.
Please click here to connect with a cancer support specialist to assist you with Game On Cancer and additional resources or email cancersupportinfo@hfhs.org
Corporate Partnerships
For more information about forming a corporate team, sponsoring Game On Cancer or creating a point of sale engagement campaign for your customers, please contact Christina Johnson at cjohns37@hfhs.org.
Meet the Team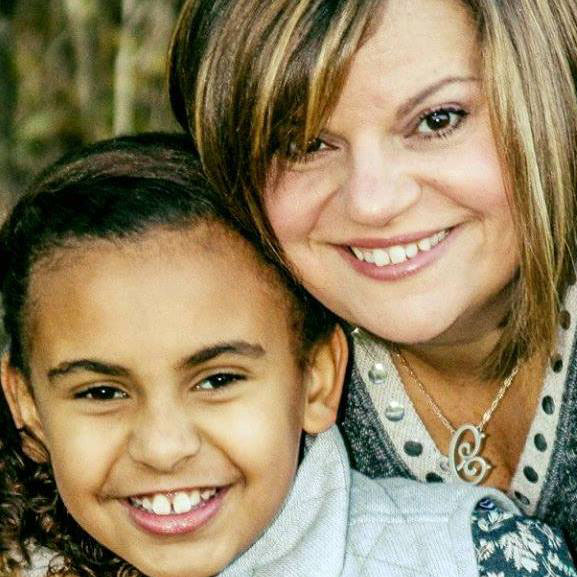 Senior Development Officer Annual Giving, Henry Ford Health System
Christina Johnson is a senior development officer at Henry Ford Health System with more than 22 years of experience in non-profit management, annual giving, cause marketing, special events and out-of-the-box thinking! Her background as a strategic, creative and results-driven leader has afforded her many opportunities to lead successful and sustainable initiatives with a several national health-related and arts organizations, including the American Diabetes Association and the Leukemia & Lymphoma Society. During her six years at Henry Ford, the Game On Cancer campaign (the system's signature peer-to-peer fundraising program) has raised over $5 million and engaged thousands of new participants, donors, volunteers and corporate partners. Prior to her work in the health sector, Christina was a professional actor/director/producer, member of the Actors Equity Association and founder of Tipping Point Theatre. At home, Christina is a single mom to her daughter, Mackenna, and three furry babies. Together, they enjoy camping, mystery road trips, game nights and time with friends.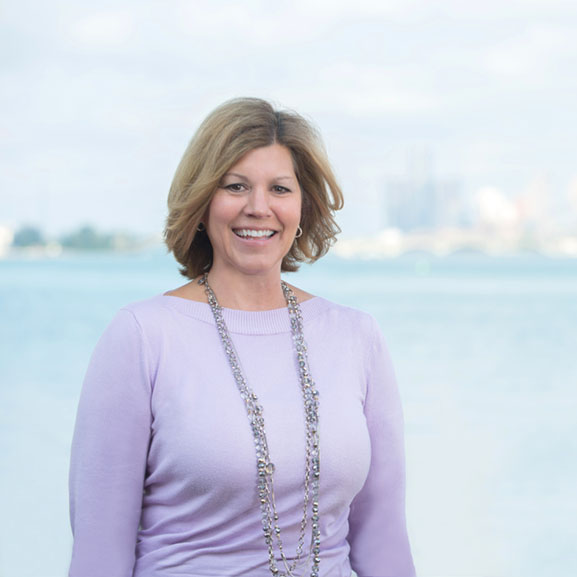 Manager Annual Giving, Henry Ford Health System
Lynn Vogt is a manager of annual giving at Henry Ford Health System. Lynn has been with HFHS for seven years, dedicating much of her time to Game On Cancer and additional annual giving system initiatives. Prior to her work as a fundraiser, she had a successful career as a corporate recruiter. It was in this role that she helped people connect to their next career move or a charity that was meaningful to them, and realized her passion for making meaningful connections. She uses those skills to build stong partnerships with our teams, corporate sponsors, community leaders and individual donors. Lynn has been with Game On Cancer since its inception and these skill sets have led to the campaign's growth and success from day one. For fun, Lynn enjoys entertaining, being with friends and family and loves any outdoor activity – jogging, golf, hiking, you name it – not one to sit still and is always dancing and singing! She also manages a household of 4, her husband and two college-aged boys. A house full of men, but mom rules!
Game On Cancer Executive Committee
The GOC Executive Committee is comprised of executive leaders representing a diverse array of companies that have been significant partners to Game On Cancer. Together, they serve as corporate ambassadors connecting others to the campaign and highlighting the many benefits Game On Cancer partnership provides through sponsorship opportunities, access, marketing and employee engagement.
Therese Peace Agboh
Vice President, Talent & Culture
Kirco
Manuel Amezcua
Firm President & CEO
MassMutual Great Lakes
Ellyn Davidson
CEO
Brogan & Partners
Andy Gutman
President
Farbman Group
David Kelly
Vice President & General Manager
Turner Construction Company
Frank Natoli
Director & Sr. Vice President
Comerica Bank
Steve Selinsky
Vice President - Business Development & Community Engagement
HAP
Mike Singer
Corporate Partnership Business Strategy & Solutions
Olympia Entertainment/Detroit Red Wings/Detroit Tigers
Mary Jane Vogt
Sr. Vice President, Development
Henry Ford Health System